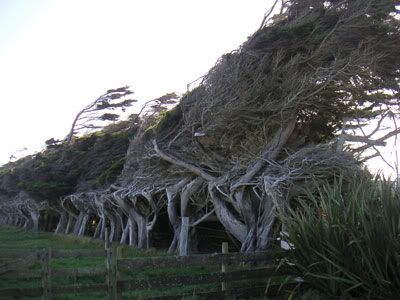 Daily Blogging
Now that I'm not working it is going to be too easy to blog - every day.
Emerging Artist Son and Son in Japan
Son M has been commissioned to do another cd cover. I wish I could post images from the cd cover he has already completed for a friend in Wellington, but I fear that it would be breaching copyright. His art is awesome. But then I am biased. He is gearing up for an exhibition somewhere in this city (or country) sometime soon.
What you say is what you get.
I believe this implicitly. That is why I'm saying he will get his exhibition. And that ABM and I will get to visit Son S in Japan before he leaves there, in around a year's time. A quiet, underground determination is always the most successful. Ask a tree.
Trees
Trees are amazing. The way they silently, powerfully, slowly grow - sometimes shaped by the elements or conditions, but still they grow. It's what they do. We've all heard of the axe left behind, forgotten , leaning against the trunk of a tree and the tree growing around it, assimilating it; the axe swallowed up by the tree. Once I saw an old plough that was slowly becoming embedded into the trunk of a willow.
My favourite trees are the ones at Orepuki where I was brought up. Trees that have been twisted into knotted shapes by salt-laden winds. I've written about them many times. I have a picture of them on my
website
. To me they are toughness exemplified.
Sparrows
Sparrows are ubiquitous birds - or so I thought. On my sister's first visit back home to NZ after 24 years living in Australia, she saw a sparrow and said - Look! A starling! I was astounded. She'd forgotten what a sparrow was. Apparantly it's too hot for them in Perth. That's when I realised that sparrows aren't everywhere. Like when people realise not every country has crows - we don't in New Zealand. (Unless they are in some tucked away place at the top of the North Island where I've never been.) And we don't have snakes either.
ABM's father has made pets of some sparrows at his place that come to call for a crumb every day - sometimes they hop right inside the house and peck a crumb from his hand. He is able to identify them and has named some of them. (They all look the same to me.)
Poem
I am banking on the idea that if I shift my poems out from where I hoard them, it will be an incentive to write more to replace the gap.
(I used the words 'black wings' from a Joni Mitchell song as inspiration for this poem. It turned into a poem about memories of times when I wore black, or was surrounded by people who did. Unlike Johnny Cash, I haven't worn black - next to my face anyway - for a very long time ... maybe this poem explains why.)
black wings
A black sleeve lofts like the blade

of a windmill. "In the name of the Father,

the Son and the Holy Ghost,"

is pronounced slowly and with care

as if the words might suddenly burst

open. Black cowl, black tunic, black

rosary, the nuns ram down the air

caught inside wooden-floored corridors,

with the noise of a blind

suddenly released.

With the sound of black wings.

*
My high school uniform was black;
black gymfrock, black tights,
black shoes,black jersey, black hat,
black gloves. Dad said, "You look
like you're going to a funeral."
Not long after that, again I wore black
to his.
And two years later a short, black dress
to a party memorable
for its brutal revelations.
*
The dust of the country road
paints my black, school shoes
grey as I trudge back home
from the bus-stop,
cocksfoot borders performing
empty handed dances
with a low skyline. No cars.
But if one ever does slowly nudge
it never fails to stop, the driver,
always a stranger,
winding down the window
to ask, "What place is this?"

Kay McKenzie Cooke